Get Cooking: Dum Ke Bhooley And Maple And Pecan Nut Tart

Dum Ke Bhooley is a delicious recipe prepared with paneer and flavourful spices. Maple And Pecan Nut Tart is a sweet dish made with pecan nut and healthy maple syrup. A Chef from ITC Kakatiya has shared the recipe.
Dum Ke Bhooley
Ingredients Qty
Malai paneer 50 gm
Julienne carrot 10 gm
Julienne capsicum 10 gm
Julienne cabbage 10 gm
Julienne potato 10 gm
Ghee 15 ml
Shahjeera 3 gm
Turmeric powder 2 gm
Garam masala 2 gm
Salt to taste
Yellow chilli powder 2 gm
Saffron 1 gm
Corn flour 20 gm
Bread crumb 20 gm
Cheese 10 gm
Instructions:
Dry roast the saffron and make a powder. Mix it with 15 ml of water. Then cut julienne of the mentioned vegetables, heat ghee, add shahjeera, and sauté all the vegetables. Now add the mentioned spices.
Cut thin slices of paneer and fill the mixture. Add grated cheese and roll it.
Make batter of corn flour and saffron, coat the paneer barrels with the batter and crumb fry on the tawa. Serve hot.
Maple And Pecan Nut Tart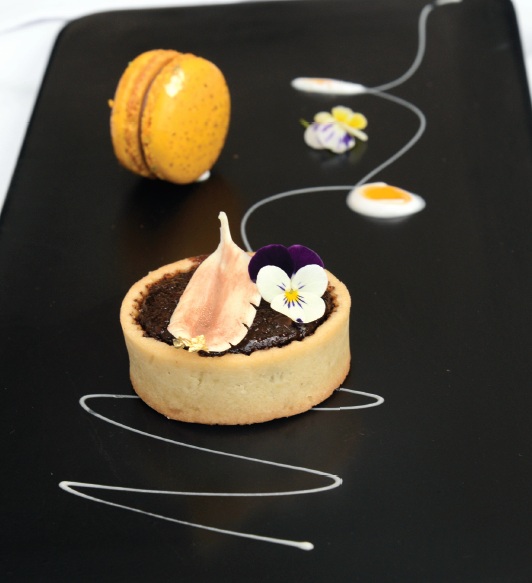 Ingredients Qty
Castor sugar 250 gm
Maple syrup 400 ml
Butter 185 gm
Pecan nut 300 gm
Instructions:
Caramelise sugar and add butter, then add the maple syrup and mix well.
Fill this mixture in a sweet pastry shell and refrigerate. Serve cold.