5 uber cool fitness gadgets for New Year

Well, we keep cribbing all year long of how we just can't succumb to a fitness plan for long, still there's no stopping us from taking on new hearty plans and resolutions. While New Year is already here and new signifies everything fresh and pristine, most of you must have already made some or the other fitness resolutions to cling on for the year. While you embark on this long fitness journey, let us introduce you to these innovative digital gadgets that will redefine your fitness game and make it more fun that will apparently keep you glued to it.
Amkette -
TruBeats Pulse
Free your workout with immersive wireless sound by Amkette Pulse. Designed to lock in and stay securely in your ear during rough workout. The behind the ear shape helps you get the perfect fit. With Ipx5 Water resistance it is built to withstand most intensive workouts. Its multi-pairing feature lets you pair up to two Bluetooth devices simultaneously. Its portable and foldable design helps to carry it anywhere. Developed for training under any conditions, Amkette Pulse Ipx5 rating helps it to endure through rain, water and sweat.
TruBeats Pulse S6
Enjoy your workout with these ultra-light headphones that offer flexible grips, snug, secure fit and precision hi fidelity audio. Comfortable, stable, and built for action, Pulse S6 is ultra-lightweight and features a Flexi grip design that fits comfortably and stays put for all levels of exercise. There's nothing like some adrenaline pumping music to accompany you, as you sprint away on the track. Pulse S6 is designed to deliver hi-fi music to help you push your limits during intensive workout.
TruBeats Pulse S8
Fuel your workout with rich sound from ultra-light weight earphones. Stylish neckband design compliment your style and gives perfect fit during your intensive workout. You can rely on the Pulse S8 to work as hard as you do through sweat. Pulse S6 headphones are protected against sweat and moisture damage. The easily accessible controls let you keep moving while you control your music or calls. Single sided cable design ensures that you remain focused and wires don't come in between your workout. Angled connector gives convenience of putting the cable in the audio jack of the phone and prevents the damage to cable/phone at the same time.
Sennhesier PPMX 686
Built with high-tech materials carefully selected to ensure comfort, water resistance, durability and hygiene, the new SPORTS headphones deliver energizing sound with an excellent fit. The PMX 686 SPORTS features open acoustics, allowing for a better awareness of external sounds that is ideal for outdoor pursuits such as running. It has a headband that offers additional security. For this new SPORTS models, Sennheiser utilises the latest in material technology to make sure the headphones are lightweight yet durable and water resistant.The sweat and water resistant mechanism conforms to the high standard with the IPX4 testing which ensures protection against splashing water. A protective, cushioned carrying pouch made of quick-drying and breathable fabric is ssupplied as standard to keep theheadphones safe when stored.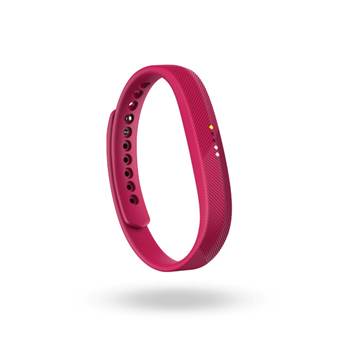 Fitbit Flex 2
Fitbit's ultra-slim, first-ever swim-proof fitness wristband, features a removable tracker that transforms with classic bands, elegant bangles or pendants, allowing you to effortlessly track all-day activity, exercise and sleep in a style that's all your own. Track steps, distance, calories burned, active minutes, and hourly activity. Wear it in the shower, ocean or pool. It tracks swimming automatically and you can easily see workout summaries in the Fitbit. Get friendly Reminders to move that encourages you to reach an hourly goal of 250 steps. Get call and text notifications with unique vibration patterns and color-coded lights. With a battery life up to 5 days, one can track all day and night without needing a charge. For some inspiration, share your stats and compete with friends on the leaderboard, and in Fitbit Challenges.