The 5 Nail Artists You Need to Know

While some may argue that nail art is overdone, and that nearly everything has been done already. But, those people probably haven't seen the work of these nail artists -- who, by the way, have taken the internet by storm. Spend a few minutes on their page (Instagram and YouTube!) and you'll see why they are the most in-demand nail artists working today. So sit back, stalk the manicurists, and get ready to screenshot — and DIY — the creative looks below.



Jenna Hipp
From London to Milan, Lea Michele to Michelle Williams, Jenna Hipp is on a mission to pimp your nails. But it's not just her A-list clientele that keeps us engaged through her feed, it's her creative take on nail art!



Lexi Martone
We have nail artists and then we have Lexi Martone! The New York-based Instagram sensation (almost 105k followers!) is not a believer of just "polishing our nails" and is renowned for taking nail art to next level. Here's one of her creations, inspired by The Moth Stigma.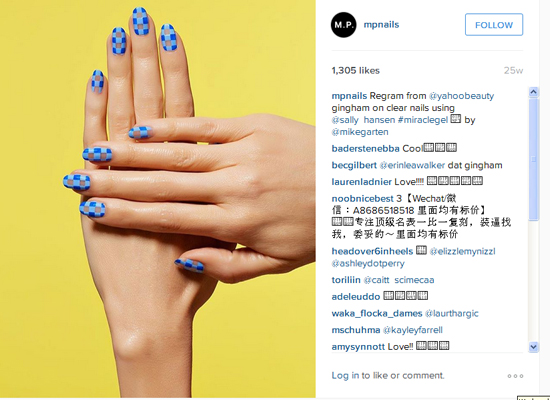 Madeline Poole
Madeline is diverse with her art and can go from all-out artsy to elegant and plays on shape and texture. Not only that, Madeline is a Sally Hansen's global ambassador, which only ups her celebrity factor further. And oh, she also rules the YouTubers bandwagon.

Jessica Washick
Jessica Washick keeps her work artsy yet simple and we aren't complaining. The Nike Color Designer and Nail Stylist is equally creative with her shots, which are well-lit and beautiful. Follow her Instagram account and you'll be amazed with what she comes up with on a daily basis.



Taryn Multack
Taryn Multack is so good at nail art, that she takes the best runway look from fashion shows and creates an accompanying manicure inspired by the collection. Go follow her. Like, right now!
..... Anisha