10 Movies to Watch after a Break-up

The one thing we can always be sure of with "break-up and moving-on" films is that they guarantee the audience drama, laughter, and tears. Break-ups are never easy, but eventually we need to muster the strength to move on and start the next chapter of our lives. Here are a few all-time favourite movies that can help you mend your broken heart.
-- Sabrina Joshi,
Hollywood Correspondent
500 DaDays of Summer
This story unfolds a 500-day relationship between co-workers Tom Hansen (Joseph Gordon-Levitt) and Summer Finn (Zooey Deschanel). Tom, the optimist, believes in love and feels Summer is 'the one', while Summer insists that love does not exist. She decides to quit her job and breaks up with Tom, leaving him heartbroken. They later meet at a co-worker's wedding, where Tom hopes to reconcile, but learns that Summer is now engaged. She tells Tom that he was right about true love existing, but was wrong about her being the one for him. Sometimes it takes a broken heart to crush our youthful illusions of love, and prepare us for grown-up romance.
Forgetting Sarah Marshall
Jason Segal portrays Peter Bretter, a composer who has just been dumped by his celebrity girlfriend, Sarah Marshall (Kristen Bell). To get over the love of his life, Peter decides to vacation in Hawaii, only to find Sarah at the same resort with her new rock-star boyfriend, Aldous Snow (Russell Brand). Just when Peter had given up all hope, he meets the pretty hotel receptionist, Rachel Jansen (Mila Kunis), complicating matters with the now-jealous Sarah. Forgetting Sarah Marshall is a modern-day romantic comedy with outlandish humour that keeps the audience laughing throughout.
Crazy, Stupid, Love
Steve Carell portrays Cal Weaver, a husband in his mid-40s who thinks he is living the dream life: a beautiful wife, great kids, a stable home and job. Cal's world comes crashing down when his adulterous wife, Emily (Julianne Moore), tells him she wants a divorce. Crushed and defeated, Cal starts hanging out at a trendy local bar. Enter Jacob Palmer (Ryan Gosling), a smooth-talking womaniser who feels Cal's pain and offers to teach him the rules of picking up women. Crazy, Stupid, Love is about love, marriage, infidelity, and heartbreak.
Enough Said
Eva (Julia Louis-Dreyfus) is a divorced masseuse who unwittingly begins dating her client's ex-husband, Albert (James Gandolfini). After listening to her client, Marianne (Catherine Keener), complain about her miserable ex-husband and his annoying habits, Eva realises that she is talking about Albert. Eva decides not to mention to either Albert or Marianne that she knows the other. However, when a secret is revealed, Eva is overwhelmed with guilt, struggling with the demands of love in her life. Enough Said captures middle-age romance humorously, exploring the entanglement of getting involved again and its potential complications.
Under the Tuscan Sun
This is a film about a middle-aged woman starting over, taking chances, and finding love again in new surroundings. For Frances Mayes (Diane Lane), life progressed to just that when she discovers her husband has been cheating on her. With divorce and the loss of her home to her ex-husband, Frances is left depressed and unable to move forward in life. Coaxed by a friend, Frances takes a trip to Italy, purchases a Tuscan villa and meets a charming American writer. As things begin to improve, Frances comes to realise that good things can happen, even late in the game.
It's Complicated
'You never know what you have until it is gone', is a cliché that stands the test of time. It's Complicated stars Meryl Streep as Jane Adler, a divorcee, who is trying to move on with her life after her husband, Jake Adler (Alec Baldwin), left her and married his young, hot mistress. 10 years after the divorce, old feelings begin to resurface when they meet at their son's college graduation. The reunion turns into a passionate affair with Jake wanting her back. However, there is a complication, as Jane has started dating her architect (Steve Martin), and the relationship seems like it might be going somewhere.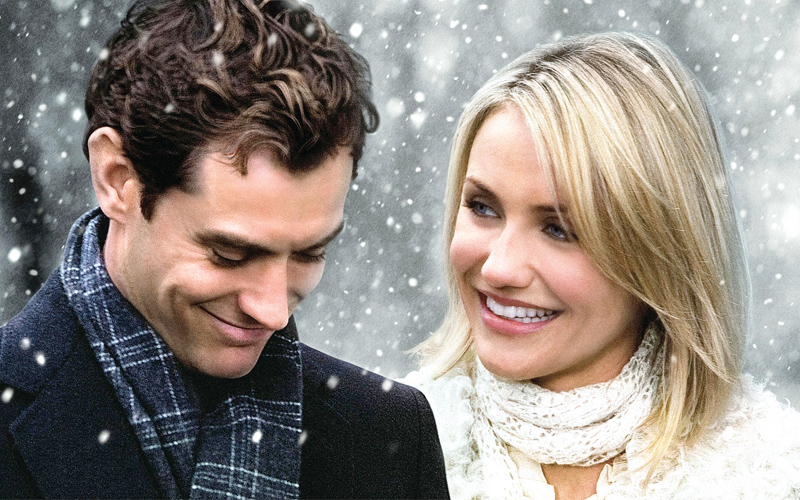 The Holiday
Who knew that house swapping could turn into a romantic fairytale? Iris Simpkins (Kate Winslet), a journalist living in England, is hopelessly in love with her co-worker, Jasper (Rufus Sewell), who gets engaged to another woman. Cameron Diaz portrays Amanda Woods from Los Angeles who discovers that her boyfriend, Ethan (Edward Burns), has been cheating on her with his secretary. The two lovelorn women decide to exchange homes to escape their misery over the Christmas season, only to find love where they least expect it.
Swingers
Swingers tells the story of a few friends who're helping their buddy cope with his devastating break-up. After being dumped by his girlfriend, Mike Peters (Jon Favreau), a struggling comedian, leaves New York to find success in Los Angeles. Peter's friend, Trent Walker (Vince Vaughn), tries to get Mike to start dating again, by going bar hopping, visiting after hour clubs, and taking him to Las Vegas. Watching Walker's womanising skills gives Mike the confidence to meet Lorraine (Heather Grahman), a beautiful, down-to-earth woman. It is this new sparked romance that gives Mike the strength to move forward in life.
Silver Linings Playbook
There is a time when you reach a breaking point in life. For Pat Solitano, Jr (Bradley Cooper), it was when he discovered that his wife was cheating on him, which led to his mental breakdown. After eight months in a mental health facility, Pat is released into his father's custody (Robert De Niro). While Pat is trying to rebuild his life, with the help of his parents and therapist (Anupam Kher), he meets Tiffany Maxwell (Jennifer Lawrence). Although Tiffany has her own share of problems, an unexpected bond forms between the two. Life does not always go according to plan but there is always a light at the end of the tunnel.
Bridget Jones Diary
In Bridget Jones Diary, we meet the 30-something publisher, Bridget Jones (Renee Zellweger), battling weight and life. Bridget falls hopelessly in love with her philandering boss, Daniel Cleaver (Hugh Grant). They date for some time until she finds him with another woman. Soon after their break-up, Bridget runs into a family friend, Mark Darcy (Colin Firth), who expresses his deep affection for her. However, Bridget is faced with a difficult choice when Daniel decides he wants her back. This film is a delightful romantic comedy about broken hearts and how love conquers all.